Die Cast Components
A fully Integrated Manufacturing System
We are proud of our new integrated manufacturing system, which is more precise and flexible. Using state-of-the-art technology, we meet various industrial needs not only efficiently but also with high precision.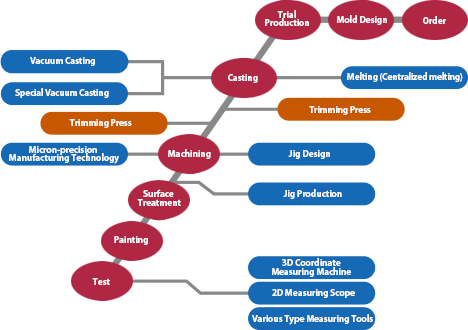 Aluminum Products
Electrical components for cars
Car Parts (Lights or Air Conditioner Parts)
Related to Hydraulic or Air Pressure
Industrial Measuring Tools (for Flow Rate Control, Temperature Control, Pressure Control, Gas Industry, Air-circuit Industry, Telecommunication Industry)
Related to OA / Electronics
Audio and Visual (Stereo Components, Video Recorders, Optical Components)
Measuring Components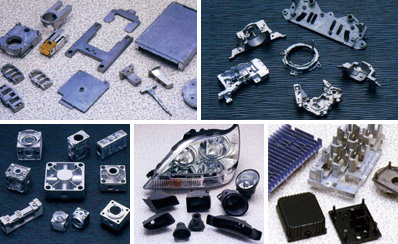 Magnesium Products
Magnesium is used in various industrial fields taking advantage of its many excellent properties.
Magnesium's Excellent Properties
Lightness
High performance of electromagnetic shielding
Greater specific strength
Recyclable
High vibration damping performance
Easy to cast, and injection- mold
Uses
Cameras
Video Cameras
Clock Frames
Laptop Computers
Projector Covers
Cell Phones・MDs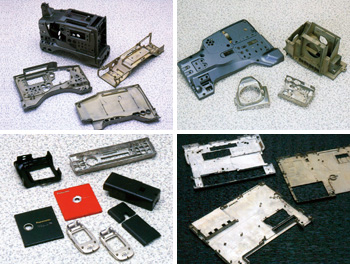 Contact for Die Cast Components

Sun Cast Co.,Ltd.